Sunset Whale Adventure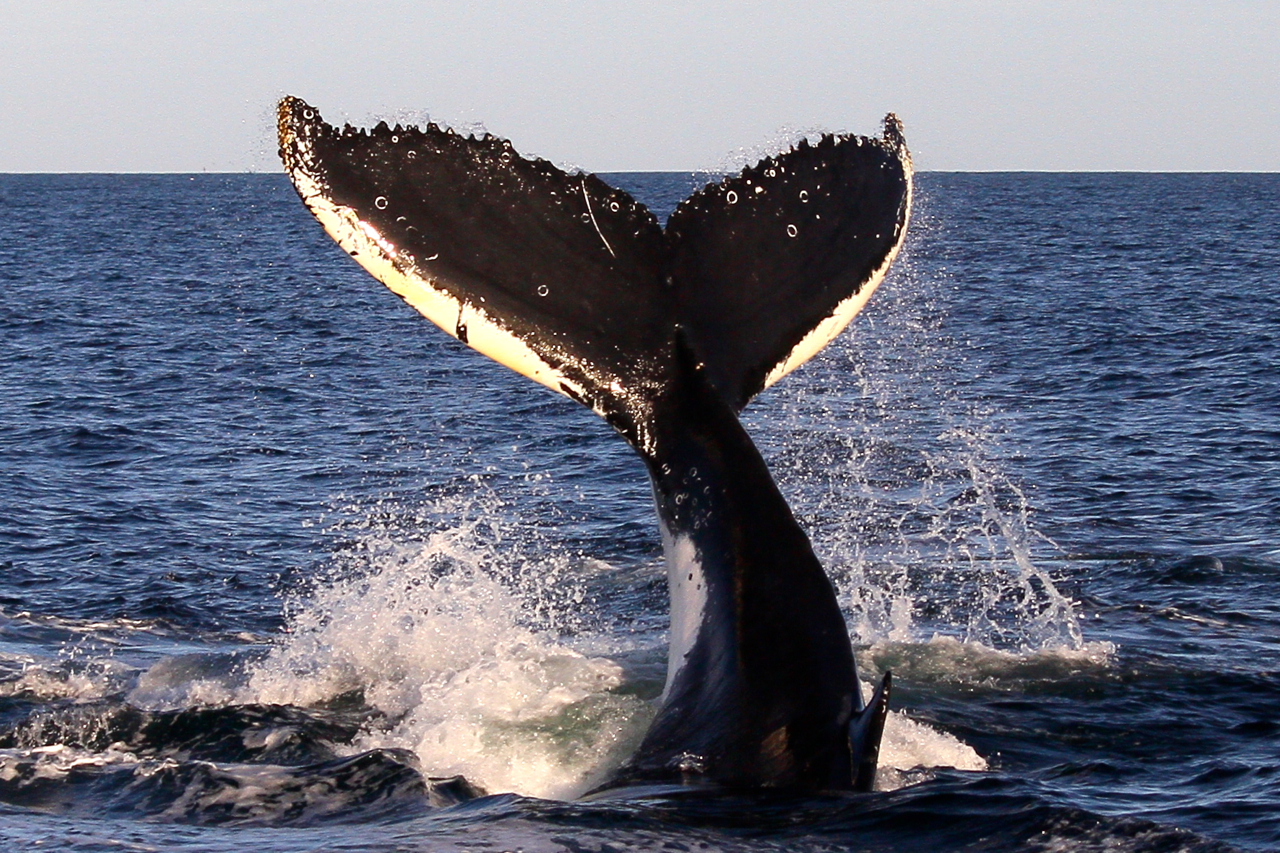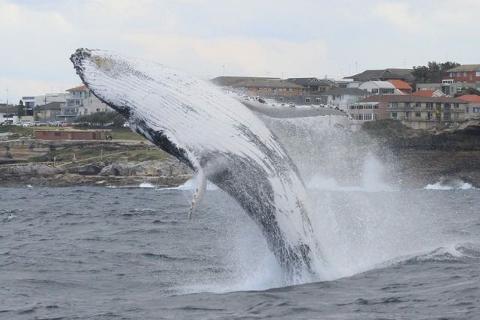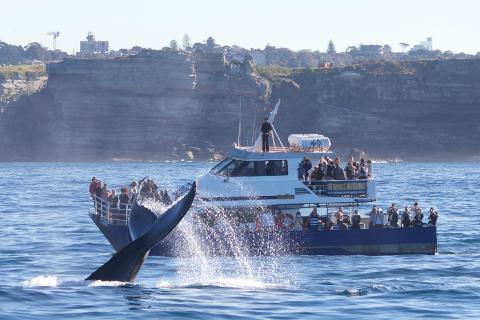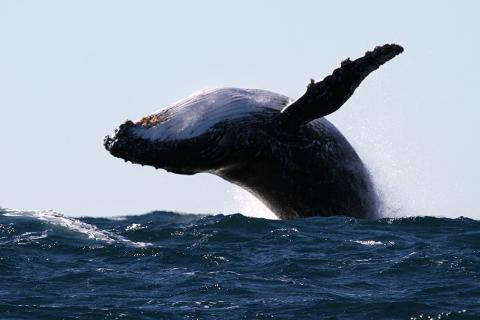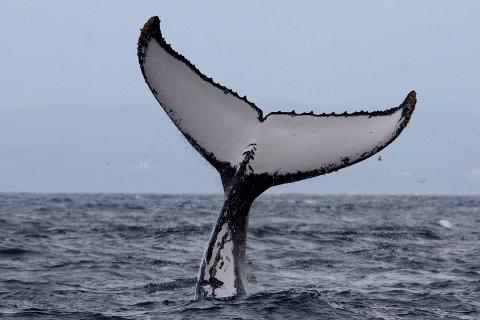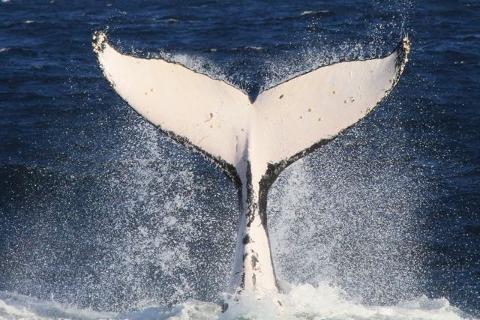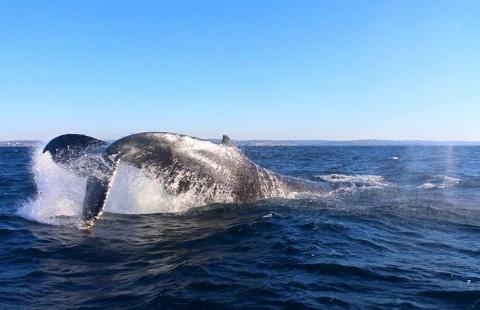 Duration: 2 Hours (approx.)
Product code: SunsetWW
Enjoy watching whales as the sun sets and then return into Sydney Harbour taking in the city lights.

Each year thousands of Humpback Whales migrate along the eastern side of Australia. They migrate from their summer feeding grounds in Antarctica to their breeding grounds in Queensland. This brings them past Sydney during the months May, June, July and August. We operate cruises during this time to take you out to spend some time with them and witness their amazing size and majesty.
Our Skippers are both very experienced and have a deep love and knowledge of whales. They enjoying sharing their passion for whales and are always happy to answer any questions you may have.
With a little help from our land based spotters we will hopefully have you with the whales in no time at all. The majority of the whales migrating past are Humpback whales but you may also have the chance to see other whales like Southern Rights, Minkes, Bryde's, Blue and Orcas and marine life like dolphins, sea turtles, Australian Fur Seals, a bounty of sea birds and more from the boat.
Whilst all efforts will be made to ensure that your whale experience is an enjoyable one it is important to remember that these whales are wild animals. They do not perform on cue! A range of whale behaviours may be viewed including fluke up dives, tail slapping, pectoral fin slapping, spy hopping, breaching, tail throws. We are committed to minimising the disturbance that our whale watching cruises make to the whales we are watching.
Cruise Information
Departure: King Street Wharf 7, Darling Harbour, Sydney. (This is the same side of Darling Harbour as the Sydney Aquarium and is directly in front of the Casa Restaurant).
All cruises depart on time, therefore we require you to arrive 20 minutes before departure.
Selected Saturday's & Sunday's - 3.30pm to 6.00pm
This cruise will take you into the open ocean. We strongly recommend that you take sea sickness prevention tablets before boarding the boat. Please visit your chemist to discuss options available to you.
Whenever going to sea it is always best to be prepared for all weather eventualities:
Wear flat, covered shoes, bring warm clothing, wet weather jacket, hat, sunglasses, camera.
Bring any food you may like whilst on the cruise.

PARKING
Parking in the City is always in demand so please allow plenty of time. We suggest planning your trip into the city. Parking can also be pre-purchased. We recommend visiting either: www.wilsonparking.com.au/find-a-park or http://www.secureparking.com.au/ When you are searching use 'King Street Wharf' Darling Harbour, Sydney.
PUBLIC TRANSPORT
Our cruises must depart on time so please plan your trip into the city. The boat will not be able to wait for you if you running 5 minutes late. We recommend visiting http://www.transportnsw.info/ and using their trip planner.
Sydney Ferries – Services to Darling Harbour depart Circular Quay Wharf 5 about every half hour. Please check timetables for full schedule on Transport Info: 131 500 or www.131500.com.au
Train – Town Hall or Wynyard stations. 5-10 min walk from CBD down Market St. or King St.
Bus – Sydney Explorer Bus Stop No 24, or hop off any bus service in that city that drops near Market Street or King Street and take the short walk down to Darling Harbour.
Taxi – Ask to be dropped at King Street Wharf on Lime Street or Wheat Road.
If you have any concerns about the weather please check our website and check your cruise status - www.gowhalewatchingsydney.com.au
If you have any questions please do not hesitate to contact us (02) 6495 1686.